High Quality Seeds Can Help In Reaping Higher Yield To The Farmer
Published on Jan 6th, 2022
Rainfall scarcity, price volatility and increasing debts are all the possible risks faced by the Indian Farmers every year, but the threats posed by COVID-19 pandemic have put new challenges like food security in front of an agricultural sector, though efforts of vaccination all around the globe has given a ray of hope to people, The food security crisis that outbreak has worsened will take time to resolve and will necessitate long-term solutions. A year ago, the nationwide lockdown was an unfortunate period for the Indian farmer, labor shortage was a major concern as all the laborers returned to their hometowns which in-turn resulted in delayed sowing, another major issue related to agriculture is availability of high quality seeds. It is very important for the farmer to maintain quality yield in order to fetch the better market price and better-quality harvest always depends upon the seed we use.
India would need about 250 lakh quintals of seeds for the coming season. It is estimated that about 20% of small-hold farmers in the country may not be able to obtain high quality seeds every year and every small-hold farmer would be in fear thinking that "By the time the seeds arrive, the sowing will have been delayed". It becomes even more tough if the country calls for nationwide lockdown all over again due to a new variant Omicron, the industry would face the task of making Seeds available to all farmers in time for the coming season.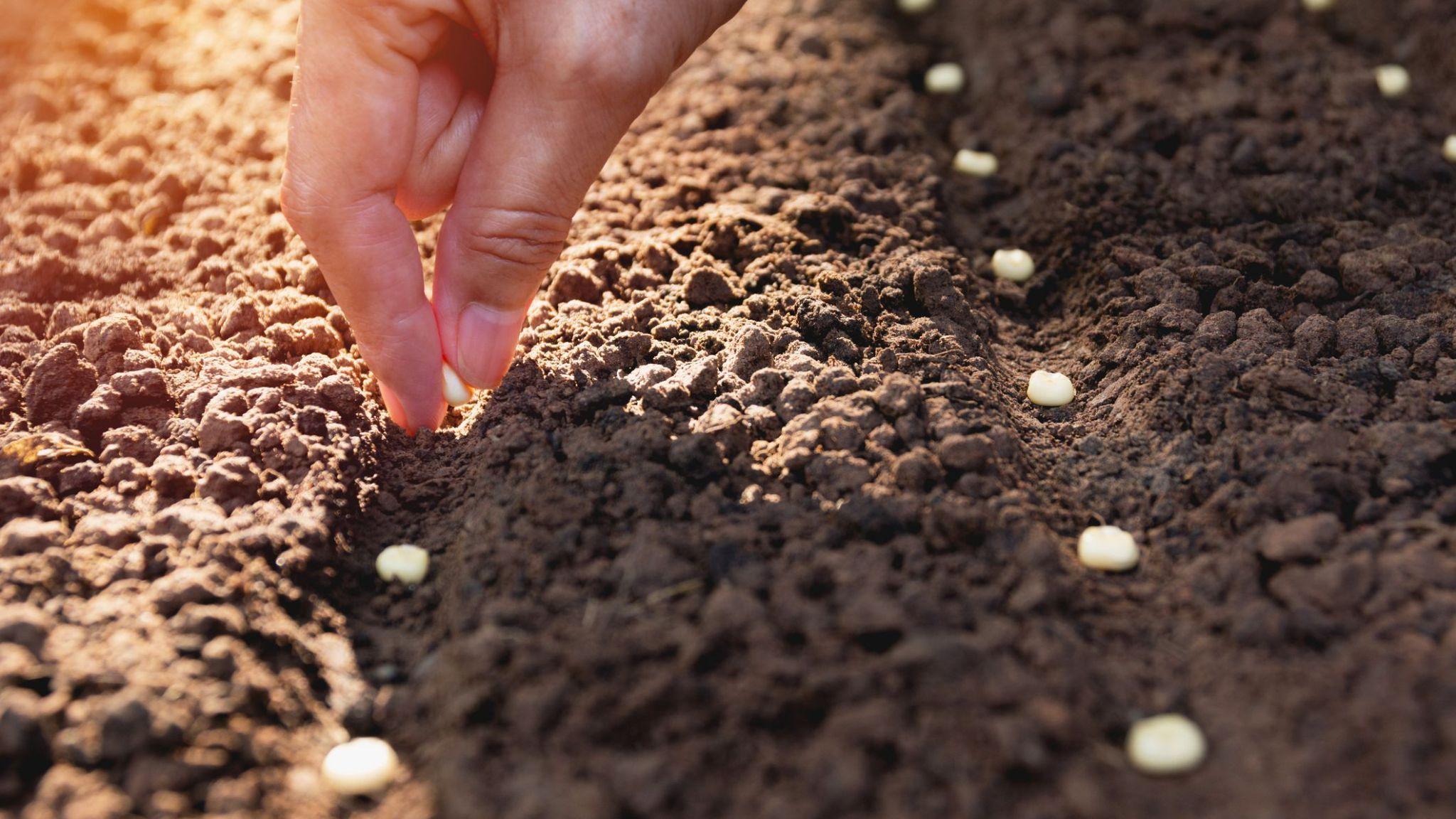 Seed companies or the systems which supply seeds in a country or region were already facing difficulties prior to COVID-19. Certain measures could increase the supply of high quality seeds and include:
Organizing farming communities or seed producer groups with reputed companies that provide sufficient funds to farming groups exclusively for seed production would help in increasing high quality seeds available even to local farmers.
Seed companies must be involved in developing new varieties.
Including an initial start-up fund to encourage groups of seed-producing farmers to generate foundation seed from breeder seeds obtained from research institutes, which is then multiplied into certified seed for sale.
Awareness must be created in Farmers particularly FPO groups in selecting the crops best suited for their environment and the advantages of using new varieties.
Finally, Digital tools such as mobile applications providing appropriate information about various seed catalogs, crop advisory information, weather updates and everything related to farming should be encouraged.
Above all in today's busy schedule farmer barely gets time to carry all intercultural operations of the crop and in addition, he needs to visit nearby stores to buy seeds unsure of price and quality some aspects where one company excels at producing high-quality vegetable seeds such as tomato seeds, brinjal seeds, chili seeds, Onion seeds and other vegetables, while another succeeds at selling agronomy crop seeds like cotton, mustard and sunflower seeds.
Jai ho kisan addresses this gap and the expert crop advisors suggests the best quality seeds procured from reputed brands.
List of companies supplying high quality seeds include :
Nagarjuna seeds
Kaveri seeds
Kribhco seeds
Bayer nunhems
Syngenta
Nuziveedu seeds
Namdhari seeds
Jai Ho Kisan mobile app is envisioned to address the gaps with a one stop mobile app, through their existing network procures high quality seeds from various companies and delivers it to the farmers, Every effort is being made by the dedicated team to overcome the challenges and supplies seeds and other related agri-inputs to farmers even in the districts on time for the upcoming season.